Storm Board - the product

Welcome, here I hope to answer general questions on our recycled board - if I miss something out (which I probably will), then just drop me a line on info@stormboard.net.
It is profoundly difficult to compete against or replace plywood and chipboard with a recycled plastic product. It involves the customer understanding and engaging in a product that may need different construction methods, and has a different life cycle to composite wood.
The P2 process uses waste plastic as a raw material to produce a mechanically strong, light and versatile board. The boards can be customised to suit a customer's particular application such as MRSA resistant for hospitals, fire retardant for schools or even ballistic protection for the armed forces. Another major advantage over plywood is that Storm Board can be formed into tubes or other shapes, and can be plastic welded together for a watertight seal. However some of the simplest product advantages are the most popular; the fact the boards can be produced in any colour and are waterproof sets them above conventional plywood, MDF or chipboard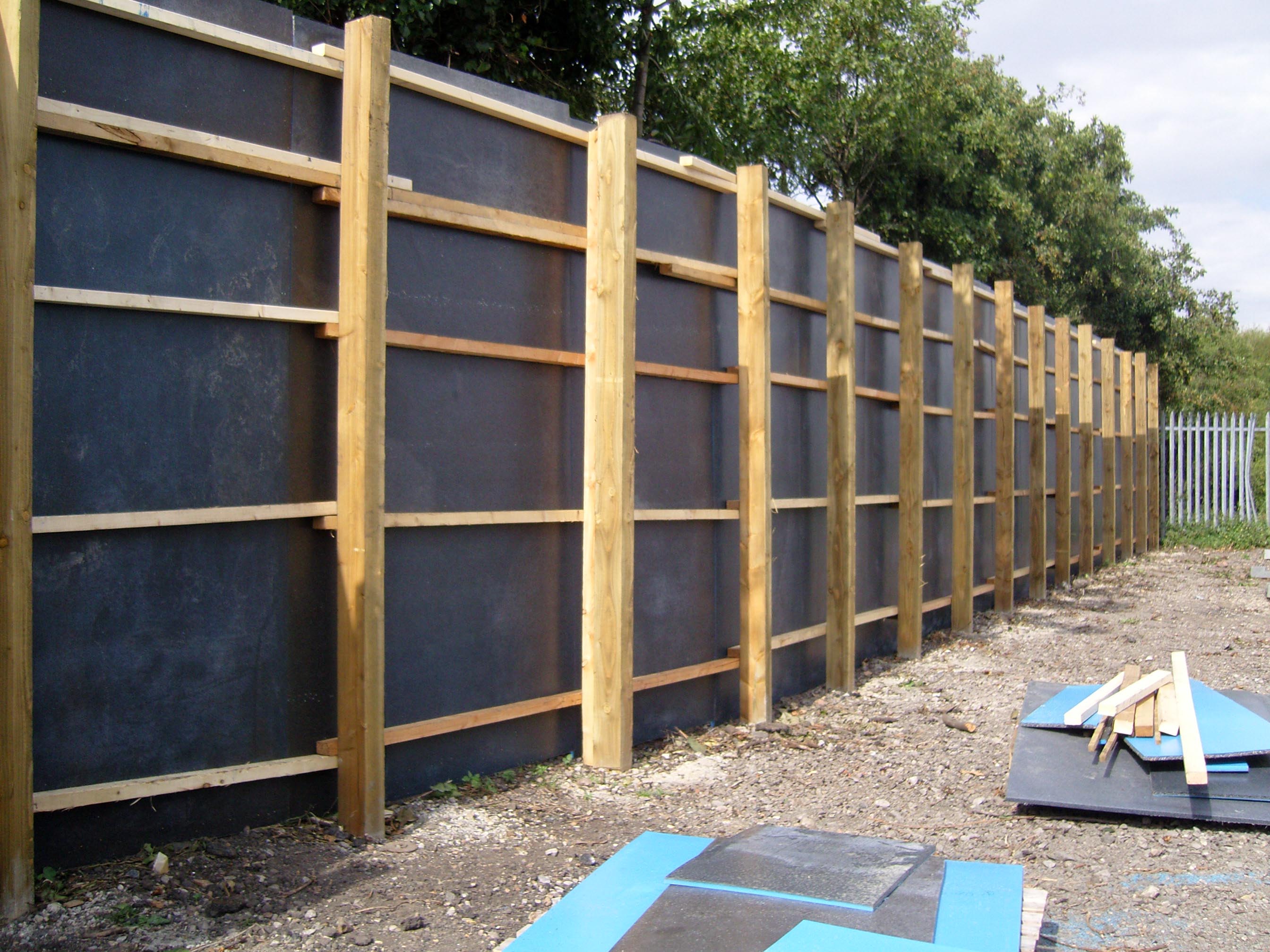 Storm Board does not contain resins or formaldehyde glues, and is made using mixed waste plastics. It has a cellular core, which means there are voids of varying sizes, and a smooth skin. The standard board has a speckled black appearance. The voids make Storm Board light and mechanically strong. The smooth skin makes it easy to clean and hygienic.
There are many advantages to Storm Board over composite wood:
Storm Board can be recycled back into more boards.
Storm Board is weather resistant - it doesn't turn to porrige in the rain
Storm Board's impact strength actually increases when soaked
Storm Board can be produced in a variety of colours and finishes (even rendered)
If you look at a standard application such as construction site hoarding, a plywood board is cheaper to purchase. however, it needs painting (repeatedly). The graphics do not adhere to the wood, but have to be printed or applied to a separate plastic or plastic and metal board that is affixed to the plywood, such as Dibond or PVC. None of this construction is recycled, and incurs landfill costs. Plywood containing formaldehyde resins release toxic gasses, and releases dioxins when burnt.
Storm Board does not need painting for water resistance, and can be produced in a range of colours. Vinyl graphics can be applied directly to the board. As the boards do not suffer weathering, they can be re-used or recycled.
Storm Board is a large format (1.2 m x 2.4 m) board with a cellular core structure and a solid skin, manufactured using a patented process from mixed waste plastic. It is usually made 19 mm thick, which is the most popular size of plywood sold in the UK, although the machines can be designed to produce different thicknesses. Its weight is typically 32 kg or less. As it is a moulded product, it is produced in "oversize" and can be cut down to an exact format required. Standard boards are slightly larger in format than 8' x 4', (2440 mm x 1220 mm).